neon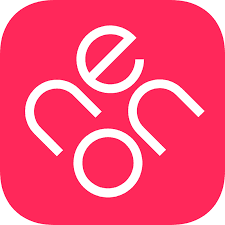 The first independent account app of Switzerland. neon free or neon green – does your heart beat pink or green? Both are simple, digital, cheap and completely safe. And everything done comfortably from your smartphone – from the registration through to your everday usage. feel free.
Who is neon?
neon is driven by the wish for some freshness in the stale financial world. The modern way of managing money should be intuitive, simple and not annoy you with overly high and intransparent fees. That's why our goal is to create the most affordable and easy-to-use account of Switzerland, and to do so with our Swiss partners.
«We» – that's a team of 20, consisting of conscientious developers, customer care angels, product owners and – not to be undervalued – our office dogs.
By October 2021, neon had already won the trust of over 80,000 users.
What does neon offer?
neon free or neon green – does your heart beat pink or green? The good news: both are simple, digital and cheap. neon free is the cheapest account in Switzerland (according to Moneyland). With the climate-neutral account neon green, users plant five trees per month for CHF 5 (basic compensation) as well as 1 additional tree for every CHF 100 spent on cards (ongoing CO2 compensation). The sustainable product also includes a 3-year warranty extension on electronic devices.
In addition to the intuitive and clear neon app, which allows access to one's finances at any time, a neon Mastercard is available free of charge with every account. Whether online shopping, purchases with the card or worldwide cash withdrawals, with this card there are almost no limits to what you can do!
Furthermore, thanks to the cooperation with Hypothekarbank Lenzburg, every account is also protected by the Swiss deposit guarantee of up to CHF 100,000. The entire account management is done via the neon app. Here you can be registered in just 10 minutes, conveniently by mobile phone and completely paperless. And this method is not only pleasantly simple, but also secure.
Why neon?
neon distinguishes itself in its user-friendliness, the affordable price model and the simple usage. There is no need for physical bank branches (and, as a result, also no need to pay for them), no queuing – neon is ready when you need it. No matter whether that's on the couch or during the commute, a few clicks is all you ever need. Simple and fast are top priorities. No complicated verifications are necessary, because safe and simple are not mutually exclusive.
Conditions
These are the requirements to open an account with neon: minimum age of 16 years, a Swiss domicile, tax domicile in Switzerland exclusively and a valid passport or ID from one of the countries eligible for video-identification.
Enter the code "ggxneon" now and get a starting credit of CHF 20.
Contact
neon Switzerland AG
Badenerstrasse 557
8048 Zürich
Julius Kirscheneder
+41 (0) 76 200 00 15
julius@neon-free.ch